10 Things You Just Can't Have In Your Home After You're 30
The big 3-0 is considered to be a defining age; it's what separates the men from the boys, the women from the girls. Whether you're home alone or share it with someone, we list down 10 things you just can't have in your home after you reach this landmark age.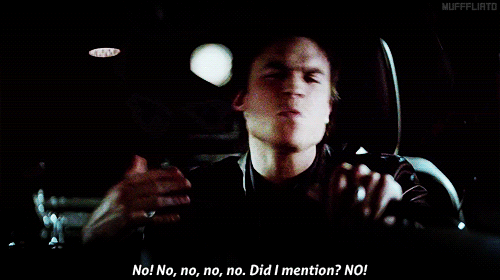 No excuses can ever excuse:

A Futon

There may have been a case for this Japanese-style sleeper sofa when you were in college, but no more. As ace interior designer Jonathan Adler says: "Futons are the worst! The older you get the squishier your bed should be."

Taped Wall Art

Adhering prints of posters to the wall may have been all the rage in your dorm, but it longer portrays the image you should be trying to convey. If you can't get wall art framed by the time you are 30, when will you? And no, washi tape frames won't cut it!

TV Stands

Time was when no living room was complete without a TV stand to plonk the telly on. But that time is long gone. With flat-screens here to stay, it's time to think a little more innovatively about TV placement. May be, you can put it out of sight like Big did in SaTC?
A Mattress on the Floor

Sure, it's the easiest way to get a space sleep-ready but do you really want to come home to a bedroom where the mattress is tossed onto the floor? Get yourself a good bed today and remake your bedroom.
Cheap Bedding

A lumpy mattress, hard pillows and sheets that don't do much for your bedroom décor or you? Best avoided! Make bedtime a treat by investing in the best bedding your money can buy.
Tacky Picture Frames

We all have plenty of these – stuff we picked up on vacations, others that like-minded friends got for us. But your favourite memories and moments will do better in more classic frames. Think wood or silver-plated ones to up the elegance of your room.

School & College Trophies on Display

You may have been a swimming champ in school and may have won almost every debate in college, but welcome to the real world! No one's interested in knowing all those little factoids right now.
Plastic Accents

Plastic anything is a no-no. So do a thorough plastic check and throw out all the gear you picked up in college – tablecloths, fridge cover and plastic shelves. You can let only the shower curtain stay!
Disposable Cutlery

There's just no excuse for dishing out meals in disposable tableware and glassware! It may appear to be just like the real thing – read glass – but everyone knows it's not!
Fluorescent Lamps

Anyone with half a mind knows that sterile fluorescents can be very unflattering. Opt for incandescent and soft lighting floor lamps; they create a warm ambience and make everyone look better!
YOU MAY ALSO LIKE TO READ