11 Ways to Put Fun in the Family Room
Put fun at the forefront of your family room with these fantastic features.
1. Create an adventurous vibe at home by exploring a huge map – as big as a wall – as a standout décor element. Add a family theme by making it into a "travel map" – mark off places that you've already visited (with a couple of pictures) and focus on spots that are on your to-do list.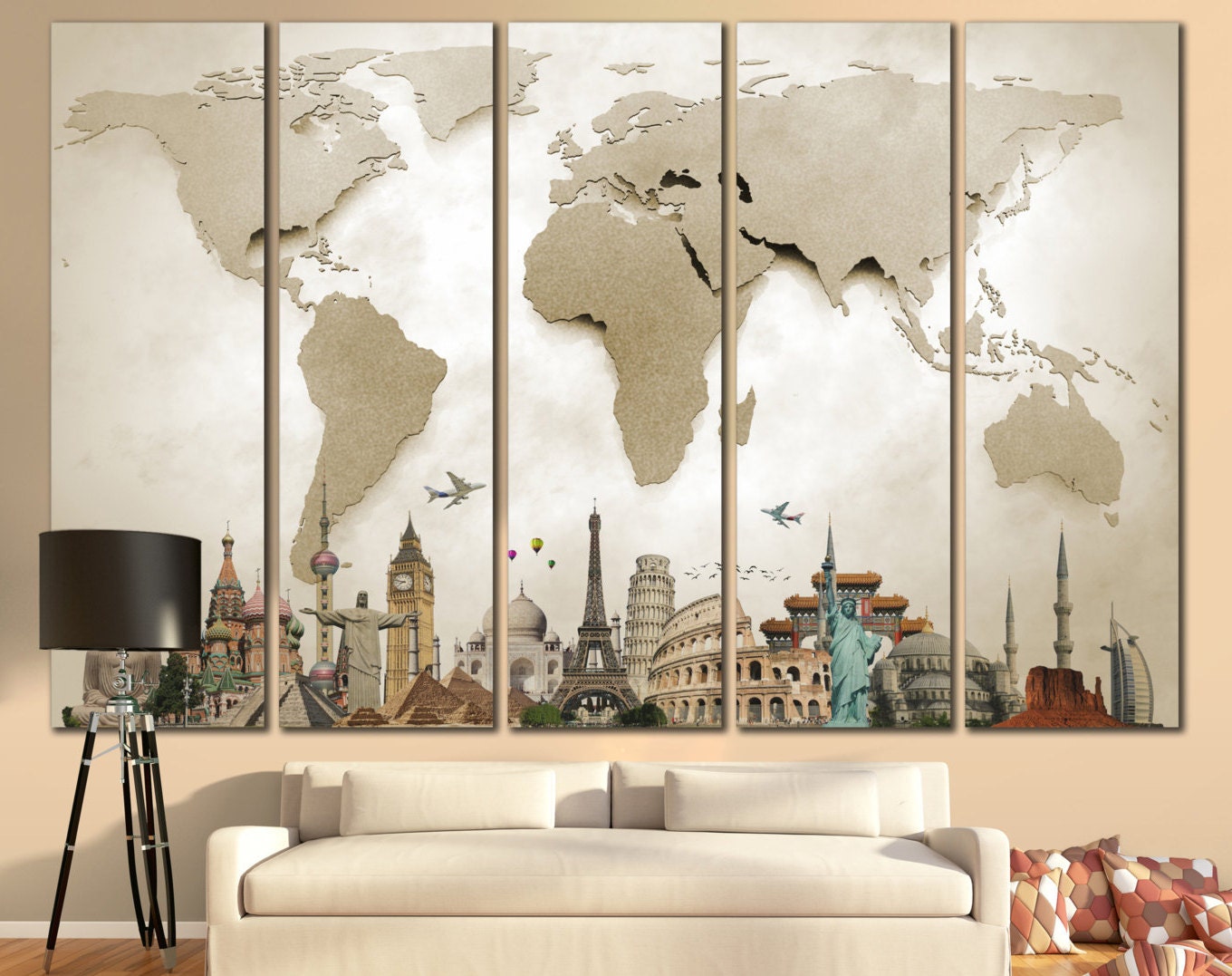 Source: https://www.etsy.com/market/world_map_canvas
2. Chalk and blackboard add up to hours of family fun. Do everyone a favour by making a small chalkboard wall a part of the space. Doodles, scribbles, notes, math, alphabet, there's lots that you can do with this element.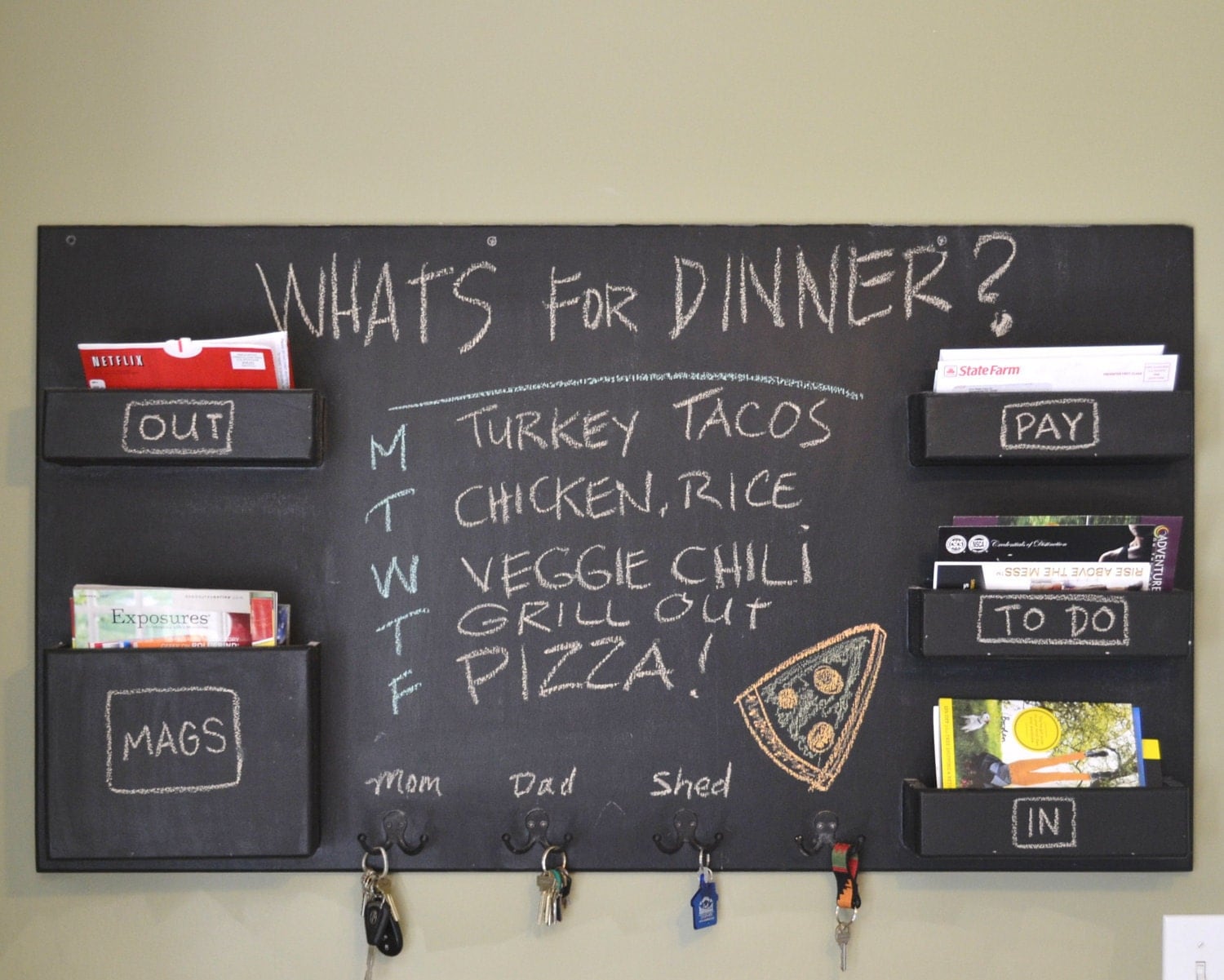 Source: ////www.crafthubs.com/chalkboard-organizer/4645
3. A family photo wall adds interest, colour and personality to the room. Make it project and go back for everyone's photos – from childhood to present day – to create this special collage. You'll capture a timeline in everyone's life and create individualised wall art that's a sure-fire conversation starter.
Source: ////feelitcool.com/unique-ideas-how-to-display-your-family-photos-in-your-home/
4. A window seat with storage is a great feature to have in any room, particularly a family-centred one. It provides you with a wonderful haven which you can slink into and be on your own, even as you remain amid family. A home within a home, what?
Source: ////newcastledesign.ie/how-we-work/furniture/window-seating/
5. How about incorporating an exceptional kid play area? A train or lego table? Or a carom board mounted on legs? Place a few low poufs alongside and join your children for a few hours of fun without screens.
Source: ////cupofjo.com/2015/03/our-brooklyn-apartment/
6. A slideout desk is a great idea. It's compact, space-saving and efficient. The work surface is ideal for doing dedicated stuff – puzzles, beading or others. And when you're done (or not), simply slide the desk in place to pick up where you left off the next day.

Photo courtesy: ////www.decorcus.com/
7. The family that reads together grows together. Make reading a part of your daily sked by transforming a small area or niche into a nook. Or else, make a statement by creating a book wall – it looks good and your children will continue a love affair (with books!) you never want them to end.
Photo courtesy: ////www.decosee.com/
8. How about putting together a family wall of fame? Bring together a collection of art/crafts done by each family member. Paintings, embroidery, sketches, button art – every member must contribute something that they feel exemplifies their attitude to art.
Source: ////www.hgtv.com/design/rooms/kid-rooms/10-decorating-ideas-for-kids-rooms
9. Why are sandboxes so much fun? Get the fun home with a customised sandbox built according to the specs of your family room. The children will love it – no more complaints of rainy days – but you will be pleasantly surprised at how creative you can get with a few fistfuls of sand!
Source: ////koreaye.com/playtime-kids-club/
10. If your family room opens out into a small terrace or a verandah, you just hit gold. The impending monsoon is the perfect time to transform this open space into a lush green paradise where everyone has a stake. Allot pots and plants (of their choosing) to each member of the family. And enjoy them grow.
Photo courtesy: ////www.thecaribbeanproduction.com/
11. If you're into craft and want your children to follow in your footsteps, set the stage for it with a craft nook. An island-like table or desk offers plenty of workspace and storage options. Keep shelves well-stocked with creative project supplies, be it paint, beads, glue or paper.
Photo courtesy: ////blueberryhillcrafting.com/
Main photo courtesy: ////www.homegoods.com/blog/2015/08/18/create-a-family-room-from-scratch-with-homegoods/
YOU MAY ALSO LIKE TO READ